Contact
request
Like the sound of a successful digital agency with many awards under its belt? Someone with years of experience (since 2002) and thousands of reference projects for renowned clients? A great in-house team there to help you every step of the way? Yep. That's us! The only choice. The best choice! Not to blow our own trumpet, but we're just all-round fabulous. So please don't hesitate to get in touch!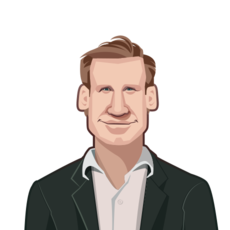 Philipp
Experts say

Proven excellence

Certified project management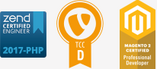 Certified development

Certified consulting

Starke Partnerschaften

Excellent employer
Our team says
Customers and friends say
Syringgasse 5, 1170 Wien, Austria
Public transport: U6: get off at Alserstraße and/or Straßenbahn line 43: get off at Palffygasse. You'll find a City Bike station there too. Plus, there's a bike rack in our yard.
Parking: On week days from 9 am to 7 pm, there's a short-stay car park in the 17th District. You can stay for up to three hours but you'll have to pay a fee. There's also an underground car park for Interspar right opposite our office. Please feel free to give us a quick ring before you arrive, so we can open the gates to our wonderful back courtyard in the Hernals district.
Mühlweg 16, 3100 St. Pölten, Austria
Public transport: Park & Ride St. Pölten main train station, Parkpromenade 1, 3100 St. Pölten. From here it's a three-minute walk to our office.
Parking: We recommend the Interspar car park just around the corner from our office, on Daniel-Gran-Straße 13, 3100 St. Pölten. You will get three hours' free parking there. If you're lucky, you'll also be able to grab a free street parking bay right outside our front door. No displayed ticket ‒ no short-stay parking :)
Kremsmünsterer Straße 6/6, 4030 Linz, Austria
Public transport: Straßenbahn line 2: get off at Hauderweg
Parking: We recommend the Ebelsberg commuter car park, which is about 300 metres from our office.
THANK YOU FOR THE GREAT FEEDBACK!
Thank you for the excellent collaboration – please do more, because it's so rare to find a fair, reliable and competent company these days!
Susanne S., Austrian Sports Betting Providers
Our Magento partner for many years. They managed to give our shop a unique spin.
Petra Wunsch, Sales Manager E-Commerce, Zgonc
Promoting an Italian brand like Pittarello in Austria is a great challenge: coordination and local knowledge are key. Thanks to the teamwork between LIMESODA and AD010, we've been able to adopt smart solutions for social media with expertise and energy.
Cinzia Lucato, Strategic Account Manager, Ad 010 s.r.l.
We've worked with LIMESODA on websites, social media and online marketing since 2016. They've always been very constructive and solution-oriented. They're bursting with creativity and a great sense of humour, and it's always a delight to work with them.
Ursula Prinz, Head of Corporate Communications, FernFH
We are very grateful to LIMESODA [...] the company representatives were very friendly and proactive, advising us in producing the content and suggesting different features that would bring added value to our website.
Gabriela Popescu, Vienna International School
Thanks to LIMESODA, we were able to upgrade our website to a highly professional standard. The project manager did a great job, providing excellent advice, so we were able to incorporate the ideas and vision of several decision-makers.
Mag. Johanna Urban, Executive Committee of the General Salary Fund of Austrian Pharmacists
LIMESODA has been my go-to digital agency since 2006. I'm able to look after my TYPO3 website myself. They were always very quick in getting back to me. I have absolutely no hesitation in recommending LIMESODA, which I always do anyway!
Dr. Johannes Öhlböck LL.M (lawyer)
LIMESODA helped us make huge improvements to our online shopping. Their open, constructive approach enables us to implement projects entirely in line with our vision
Luisa Schneider, E-Commerce Manager, FREY WILLE GmbH
LIMESODA helped us put together a professional new home page. The team met our requirements and requests by focusing on solutions, was always on hand to answer questions, and gave us a lot of practical support throughout the whole process.
Nina Waibel, Head of Communications, HOOKIPA Pharma
I particularly appreciated LIMESODA's friendly, personal and straightforward approach!
Mag. Fritz Jauernig, Mercedes-Benz Jauernig
There are things that just make you feel good in your stomach: ice-cream dumplings, cherry-stone sackcloth or LIMESODA! The high degree of creativity and empathy with the brand makes you sleep well even in larger projects.
Franz Vosicky, Willhaben
For the BSVWNB (Society for the Blind and Visually Impaired), it was vital to have a website that was clear and easy to navigate. LIMESODA proved to be a reliable partner that took our concerns seriously and worked diligently to implement what was importa
Mag. Martin Tree, Public Relations Officer, BSVWNB